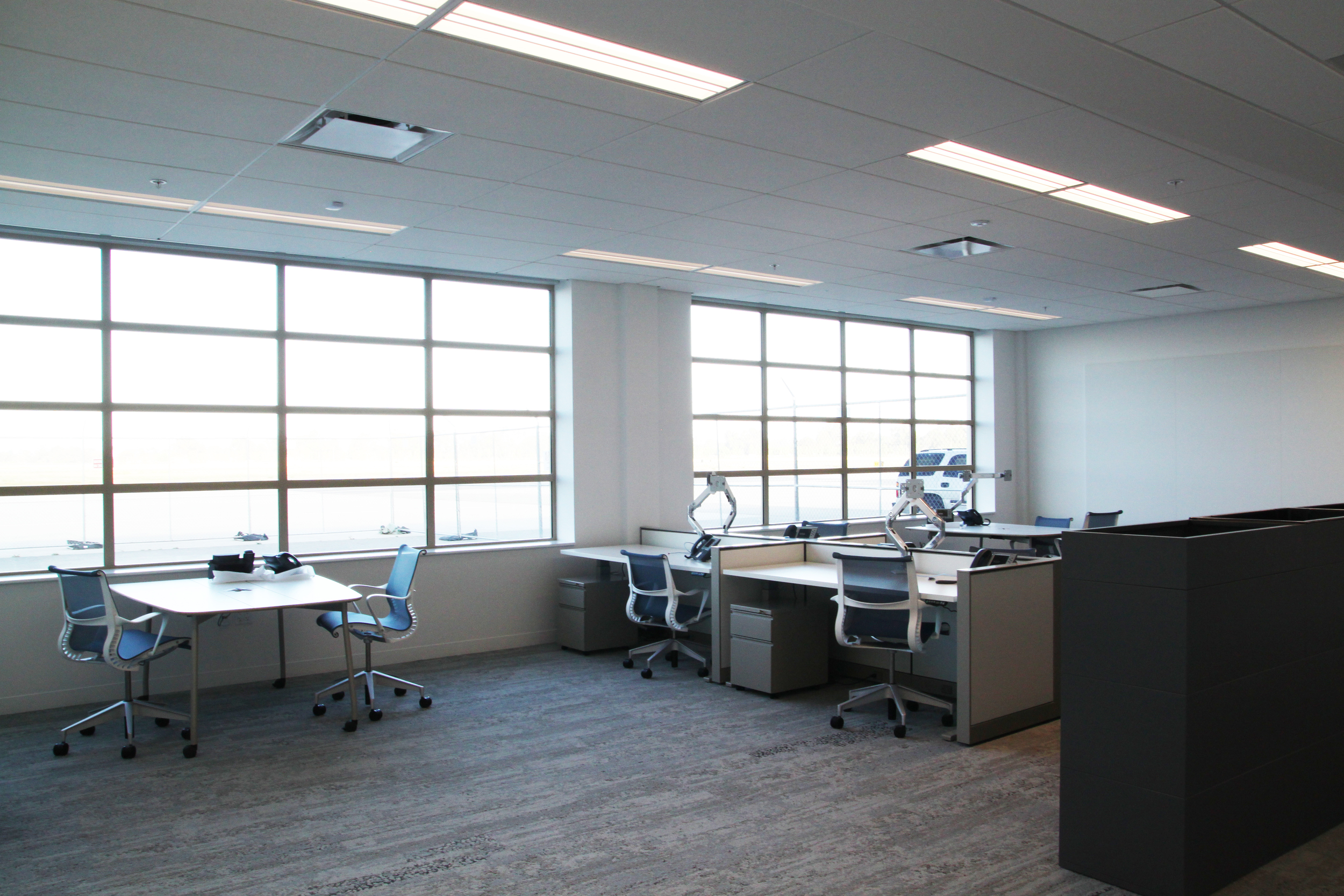 Oakland Airport Private Terminal, Hangar 9
At Oakland International Airport's historic Hangar 9, LDA was commissioned by a multi-national company to create an executive air terminal and control center for its fleet of jets. Once the command center for Pacific Theater Operations during WWII, Hangar 9 received new insulated windows that replicate the look of the former steel sash windows, to preserve the Art Deco aesthetic while improving the energy conserving performance of the building.
Our design combines a shop and warehouse facility for maintaining the latest in private jet technology, an air operations center for tracking each of the company's aircraft, flight crew facilities including locker rooms, showers and a place for a nap, and a passenger lounge to receive passengers and their luggage. This project maintains a theme that marries the structural honesty of a hangar with the technological feel of the aeronautical industry--exposed structural elements and raw aluminum are prominently used throughout.
Although not quite complete, the hangar is already in use, and the entire facility is planned to become fully operational in early Summer 2015.
LOCATION: Oakland, CA
GROSS AREA: